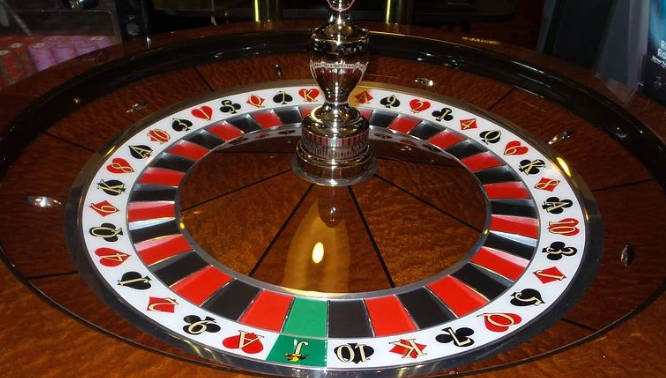 There are many types of roulette that can be played, and there's a good chance you haven't heard of all of them! To find out what games exist and what is the best one for you, continue reading this in-depth article written by an experienced roulette player who has seen it all.
Online, offline or hybrid roulette – which is better?
First and foremost, we have to take into account the most obvious division between the roulette game types. It's are they played on a physical wheel or as a computer simulation that relies on a random number generator (RNG). There is also a third, hybrid option which we'll talk about in a bit, and that is roulette that is live streamed from a real studio but has computer controls you use while accessing that game online. It's called live dealer roulette, and is probably the best of the three. Companies such as Evolution Gaming, Playtech or Pragmatic Play design these live dealer games.
Offline roulette has several big problems, even unrelated to the global pandemic that is shutting down casinos or at least limiting the number of players. You have to physically get to the roulette wheel, which means only a handful are available to you at any given time, with traveling contstraints and the limited number of roulette tables at any given casino. Then, it's difficult to get a seat. Finally, some players don't trust physical roulette wheels, they think they're rigged.
Online roulette – and we're talking about the RNG roulette here – solves all these problems, but there's no love for it since it's just a computer simulation and there's nothing real going on. Online roulette is in fact a better game than offline roulette, but some people don't enjoy it. Not without a live dealer, at least!
We all know there are two basic versions of roulette, European (single zero) and American (double zero) roulette. Let's get this out of the way: no one should ever play American roulette. Since it has two zeros, the house edge is effectively doubled for all bets.
But there's something that cuts the house edge in half, and that's French roulette. This is basically European roulette with special rules that apply when you lose a two-sided bet such as Red/Black or Odd/Even, and they give you half of your stake back. This means the house edge in French roulette, on two-sided bets, is only 1.35%, or half of the house edge of European roulette or just a quarter of the house edge of American roulette!
Different varieties of online roulette
Now, if we make the most reasonable assumption that live dealer online roulette is a superior way to play, we can begin to explore this landscape and see what specific games are available. Players are often amazed at the sheer variety of live dealer roulette games that are on offer – game developers even introduced a game with two balls, it's called Double Ball Roulette! There are many other versions such as Slingshot Auto Roulette that uses compressed air to shoot out a real ball, which allows for ridiculously fast play of 60 spins per hour.
It doesn't stop there, so you'll have to explore the games yourself by clicking one of the highlighted links. Everything you want to know about roulette, different types of it, strategies, and where to play – is right there on that website, available as free information.
Good luck with your roulette play!